Copyright C 1998 by J.A.Mcbean. Library of Congress Washington.D.C.20559
D uring world war two, the Allied planned to launches one massive and final attack on Germany, Hitler knows that the Invasion was coming. However, he did not worry too much about that, his greatest worry was. Where is it going to take place! If he knows where it is going to take place he could move some of his troops to that landing site, and counter the invasion. It is the same thing with the children of God; Satan is going to attack us. However, if we know what arias in our live the attack will be upon, we can minimize the damage. In fact Satan might not even bother to challenge. We are called upon to contend for the faith, which was once delivered to the saints, it is our duty to contend well, but we cannot contend without information on the enemy activity.
Jude 1:3 (KJV) Beloved, when I gave all diligence to write unto you of the common salvation, it was needful for me to write unto you, and exhort you that ye should earnestly contend for the faith which was once delivered unto the saints.
[contend] Greek: epagonizomai ), to contend against others. Only here. The idea is to maintain the original faith of the gospel which was being destroyed by false teachers (Jude 1:3-4)
It is important for the child of God to know about God, Satan, Demons and the Holy Spirit equally. You will have to balance it. Many Christians cast off their faith yearly simple because they do not know where Satan is going to attack them. Therefore, we keep certain arias of our lives under lack on key, while leave other wide open.
THE BELIVER CAN BE DECEIVED AND CAST OFF THEIR FAITH.
1 Tim. 1:19 (KJV) Holding faith, and a good conscience; which some having put away concerning faith have made shipwreck:
2 Tim. 2:18 (KJV) Who concerning the truth have erred, saying that the resurrection is past already; and overthrow the faith of some.
Col. 2:8 (KJV) Beware lest any man spoil you through philosophy and vain deceit, after the tradition of men, after the rudiments of the world, and not after Christ.
2 Peter 3:17 (KJV) Ye therefore, beloved, seeing ye know these things before, beware lest ye also, being led away with the error of the wicked, fall from your own stedfastness.
James 5:19 (KJV) Brethren, if any of you do err from the truth, and one convert him; James 5:20 (KJV) Let him know, that he which converteth the sinner from the error of his way shall save a soul from death, and shall hide a multitude of sins.
SATAN FAKING THE PRESENT OF THE LORD, MAKING CHRISTIANS THINKS THAT WE ARE IN THE PRESENCE OF THE LORD.
In the book "Feast of fire" In the background of this picture, over this girl head you can see somebody in a hooded garment looking on, as the people have their revival out pouring. Who this spirit is I do not know. But this was caught on the camera. It could also be a background light. I just left this up to your conclusion.
In our world there are many thing that our natural eyes cannot see but, the same thing can be seen by animals and by some people, and can be caught on cameras.
This is where Satan spirit really got many Christians. Satan has a way to come among the saints and pretend to be the lord. You can know when it is Satan spirit because things suddenly got out of order. Then the months and years after, the same people whom clamed to get the outpouring, is full of hate for each other, petty grudge and envy. People who receive an experience of the heavenly have no need to be acting in grudges, and walking in covetousness.
THE BELIVERS CAN BE HIJACKING BY DEMONS.
Even though the believer experience saving grace, if he she do mot know the presence of the lord from demons, the believers missions among humanity will be hijack. The believer will be serving Satan and think that he she is serving God.
Ezekiel 28:14 (KJV) Thou art the anointed cherub that covereth; and I have set thee so: thou wast upon the holy mountain of God; thou hast walked up and down in the midst of the stones of fire.
Satan was the anointed cherub, and he still do not loose all his anointed. Just like a backslider do not loose there. King Saul did not lose his right away. Christians who depend upon feelings always fall prey to Satan anointing. Once the believer fall to Satan, he she is being re program, to create havoc in the church. These change the trend of the service, getting up in the middle of a sermon and give a prophecy. Drag the service out, then say and do things, which cause contentions. 1 Cor. 14:40 (KJV) Let all things be done decently and in order.
2 Cor. 3:17 (KJV) Now the Lord is that Spirit: and where the Spirit of the Lord is, there is liberty.
Galatians 2:4 (KJV) And that because of false brethren unawares brought in, who came in privily to spy out our liberty which we have in Christ Jesus, that they might bring us into bondage:
Some of this social revival is nothing more that Satan's demons at work.
(1) ATTACK FROM BEHIND THE PULPIT.
It is important to know that not all who is behind the pulpit is of God. You cannot watch the way we preach and teach to know if we are of God. The pastors who commit fornication preach against it the most, and even condemn, those who do it. Those pastors who commit adultery preach against it the most. Those who are into witchcraft, denied that witchcraft exist.
If the pastor is of God his people life will be better financially, and spiritually. If it is worst his people are not being fed all the basic spiritual food group of God's word.
DANGER SIGNS.
If the minister struck up a relationship with your wife, and is working through the wife to control all the member of the family, and is seem to be ignoring the woman's husband, that is the first sign, that, that minister is not fallowing the spirit of the word. It might not be to your wife but somebodyelses wife, because he might not find your wife week and available enough.
If he struck up a relationship with your under age son, or daughter and seem to be ignoring you the child's father, you must stop going to that church, and go to a next church. Then watch how soon the wife is going to stop, or if she is going to pretend like she saw nothing that you her husband is being ignored.
TO PREVENT THE SPIRIT OF JELOUSY FROM TAKAING YOU OVER.
Numbers 5:14 (KJV) And the spirit of jealousy come upon him, and he be jealous of his wife, and she be defiled:--:
Ephes. 4:27 (KJV)Neither give place to the devil.
2 Cor. 2:11 (KJV) Lest Satan should get an advantage of us: for we are not ignorant of his devices.
If a male friend came to visit you for more than one day and a night, he must bring his wife along, for two reasons. One to prevent the spirit of jealousy from comes on to either mate. To prevent the spirit of seduction from springing up.
Any opening left to Satan he will take it. The second sign. Also, watch if relationship between you and your mate improve since you were attending that church. If relationship does not improve between you two between eight weeks, you need to stop and go someplace else, because there is no programmed in that church to help married couple.
Never tell a family member to stop going to a certain church. Ore they will stop going to all church completely and say you stop them from going to church. The man is the head of the family and all member of the family must fallow the head. Lot wife refuses to fallow her husband and was cover up by a pillar of salt and is there up to this day.
2 Tim. 3:6 (KJV) For of this sort are they which creep into houses, and lead captive silly women laden with sins, led away with divers lusts,
Jude 1:4 (KJV) For there are certain men crept in unawares, who were before of old ordained to this condemnation, ungodly men, turning the grace of our God into lasciviousness, and denying the only Lord God, and our Lord Jesus Christ.
Matthew 23:14 (KJV) Woe unto you, scribes and Pharisees, hypocrites! for ye devour widows' houses, and for pretence make long prayer: therefore ye shall receive the greater damnation.
SATAN DO NOT REALY USES UGLY AND NASTY PEOPLE IN PLACE OF LEADERSHIP.
I am not talking about facial ugliness. Satan chooses to uses some of the nicest people, you died of a heart broke when you learn that such a person really stab you in the back. Many times a family broke up and it is either the pastor or his wife broke it up. You should not fallow religious people blindly. Not because a person has a friendly spirit that do not mean that it is God's spirit. The bible tell you about those who has familiar spirits, or friendly spirit.
Leviticus 19:31 (ASV) Turn ye not unto them that have familiar spirits, nor unto the wizards; seek them not out, to be defiled by them: I am Jehovah your God.
2 Cor. 11:13 (KJV) For such are false apostles, deceitful workers, transforming themselves into the apostles of Christ. 2 Cor. 11:14 (KJV) And no marvel; for Satan himself is transformed into an angel of light. 2 Cor. 11:15 (KJV) Therefore it is no great thing if his ministers also were transformed as the ministers of righteousness; whose end shall be according to their works.
1 Tim. 4:1-2 (KJV) Now the Spirit speaketh expressly, that in the latter times some shall depart from the faith, giving heed to seducing spirits, and doctrines of devils; [2] Speaking lies in hypocrisy; having their conscience seared with a hot iron;
Acts 20:29 (KJV) For I know this, that after my departing shall grievous wolves enter in among you, not sparing the flock.
(2) ATTAACK UPON THE BELIVERS FININCAL LIFE.
3 John 1:2 (KJV) Beloved, I wish above all things that thou mayest prosper and be in health, even as thy soul prospereth.
It is the will of God for his people to prosper. Satan hate the saints prosperity, Satan wants the saints to be in wants, live at rent house all your life, cannot buy food nor pay your bills. Satan's plan is to drive you and I into a cave, wearing goatskins and sheepskins for clothing.
Hebrews 11:36-39 (KJV) And others had trial of cruel mockings and scourgings, yea, moreover of bonds and imprisonment: [37] They were stoned, they were sawn asunder, were tempted, were slain with the sword: they wandered about in sheepskins and goatskins; being destitute, afflicted, tormented; [38] (Of whom the world was not worthy:) they wandered in deserts, and in mountains, and in dens and caves of the earth. [39] And these all, having obtained a good report through faith, received not the promise:
Satan carries out his attack by planting his hate in your co-workers. By doing this he kills our chance of getting a promotions on the job. Therefore, God's will for us is for us to start our own business.
1 Thes. 4:11 (KJV) And that ye study to be quiet, and to do your own business, and to work with your own hands, as we commanded you;
Hebrews 11:35 (KJV) Women received their dead raised to life again: and others were tortured, not accepting deliverance; that they might obtain a better resurrection:
(3) SATAN ATTACKS THE BELIVER SOCIAL LIFE.
" It is said that eighty five percents of a person success depend on other people. The people that you know and those who know you. You cannot get job or house to rent if you have no one to put their name as your references.
Proverbs 22:1 (KJV) A good name is rather to be chosen than great riches, and loving favour rather than silver and gold.
Eccles. 7:1 (KJV) A good name is better than precious ointment; and the day of death than the day of one's birth.
When they use lies and give you a negative self-image, what they are doing is robbing you of your good name. Once your good name is taken down so is your social life, no body want to hang around a person with a bad reputation.
Luke 6:22 (KJV) Blessed are ye, when men shall hate you, and when they shall separate you from their company, and shall reproach you, and cast out your name as evil, for the Son of man's sake.
(4) SATAN ATTACKS YOUR HEALTH.
3 John 1:2 (KJV) Beloved, I wish above all things that thou mayest prosper and be in health, even as thy soul prospereth.
Philip. 4:7 (KJV) And the peace of God, which passeth all understanding, shall keep your hearts and minds through Christ Jesus.
Col. 3:15 (KJV) And let the peace of God rule in your hearts, to the which also ye are called in one body; and be ye thankful.
If the saints do not have the peace of God in them when their financial life and social life fell, your health will also fall.
(5) SATAN ATTACKS THE BELIVER SPIRITUAL LIFE.
If your financial life, social life, and health life fall, your spiritual life will definitely crumble.
(6) ATTACK THE BELIVERS BY PUTTING A SPIRIT OF INDIFFERENCE AND A SYNICAL SPIRIT UPON THEM.
The next phase is to put a spirit of indifference, and cynical spirit upon you. When this happen you will begin to have a negative respond to all other Saints, by seeing them as show off. Now you will start destroy all that belonging to God, and drive away those who you could have win for God by your attitude.
3 John 1:9 (KJV) I wrote unto the church: but Diotrephes, who loveth to have the preeminence among them, receiveth us not.
3 John 1:10 (KJV) Wherefore, if I come, I will remember his deeds which he doeth, prating against us with malicious words: and not content therewith, neither doth he himself receive the brethren, and forbiddeth them that would, and casteth them out of the church.
(7) ATTACK BY CULTS.
The next phase of attack is by sending cults among you to sweep you away with winds of false doctrines. If the believer does not know the written word of God they can be deceived where doctrines are concerned.
Romans 6:17 (KJV) But God be thanked, that ye were the servants of sin, but ye have obeyed from the heart that form of doctrine which was delivered you.
Ephes. 4:14 (KJV) That we henceforth be no more children, tossed to and fro, and carried about with every wind of doctrine, by the sleight of men, and cunning craftiness, whereby they lie in wait to deceive;
MAN HAS A SOUL.
Job 14:22 (KJV) But his flesh upon him shall have pain, and his soul within him shall mourn.
MAN IS A TRINITY.
1 Thes. 5:23 (KJV) And the very God of peace sanctify you wholly; and I pray God your whole spirit and soul and body be preserved blameless unto the coming of our Lord Jesus Christ.
THE SOUL CAN DEPART FROM THE BODY.
Genesis 35:18 (KJV) And it came to pass, as her soul was in departing, (for she died) that she called his name Ben-oni: but his father called him Benjamin.
(8) ATTACK BY THE OLD NATURE.
Romans 7:23 (KJV) But I see another law in my members, warring against the law of my mind, and bringing me into captivity to the law of sin which is in my members.
Romans 7:21 (KJV) I find then a law, that, when I would do good, evil is present with me.
2 Cor. 12:7 (KJV) And lest I should be exalted above measure through the abundance of the revelations, there was given to me a thorn in the flesh, the messenger of Satan to buffet me, lest I should be exalted above measure.
2 Cor. 12:8 (KJV) For this thing I besought the Lord thrice, that it might depart from me.
2 Cor. 12:9 (KJV) And he said unto me, My grace is sufficient for thee: for my strength is made perfect in weakness. Most gladly therefore will I rather glory in my infirmities, that the power of Christ may rest upon me.
(9) MAKING YOU TRASH YOUR FAITH.
Twenty Facts about Faith
1. It can be shipwrecked (1 Tim. 1:19).
2. Put away or thrust away (1 Tim. 1:19)
3. Turned away from (Acts 13:8)
4. Made void (Romans 4:14)
5. Exercised in vain (1 Cor. 15:17)
6. Held to or let go (1 Tim. 1:19)
7. Departed from (1 Tim. 4:1)
8. Denied (1 Tim. 5:8; Rev. 2:13)
9. Cast off (1 Tim. 5:12)
10. Erred from (1 Tim. 6:10,21)
11. Overthrown (2 Tim. 2:18)
12. Abandoned (2 Tim. 3:8)
13. Kept or lost (2 Tim. 4:7)
14. Found missing (Mark 4:40; Luke 8:25)
15. Adequate or fail (Luke 22:32)
16. Made without effect (Romans 3:3)
17. Dead (James 2:17,20,26)
18. Obeyed or disobeyed (Acts 6:7)
19. Built up or destroyed (Jude 1:20)
20. Continued in or discontinued in (Acts 14:22; Col. 1:23; Hebrews 10:39)
(10) ATTACK UPON YOUR MARRIAGE LIFE.
If you and your mate is having problems and you been going to a church for more that three months and the problem continue, you should consider going to another church for awhile. Going to church is to hear from God, to hear from God how to fix your problems, and if God is not speaking to you from the written words, from behind the pulpit, something is either wrong with you are wrong with those behind the pulpit.
SOMETIME ONLY CHRIST JESUS CAN HELP US:
Matthew 6:33-AV But seek ye first the kingdom of God, and his righteousness; and all these things shall be added unto you.
Isaiah 55:6-AV Seek ye the LORD while he may be found, call ye upon him while he is near: Isaiah 55:7-AV Let the wicked forsake his way, and the unrighteous man his thoughts: and let him return unto the LORD, and he will have mercy upon him; and to our God, for he will abundantly pardon.
LOOK AT THE BENEFITS OF BECOMING A CHRISTIAN:
How does a person become a Christian, and are sure that he/she is save? First the person must know that he/she is a sinner and need deliverance from the lord.
Romans 3:23 (KJV) for all have sinned, and come short of the glory of God;
Galatians 3:22 (KJV) But the scripture hath concluded all under sin, that the promise by faith of Jesus Christ might be given to them that believe.
THE SINNER MUST BELIEVE THAT THERE IS A GOD:
Hebrews 11:6 NKJV But without faith it is impossible to please Him, for he who comes to God must believe that He is, and that He is a rewarder of those who diligently seek Him.
THE SINNER MUST BELIEVE THAT GOD IS READY TO FORGIVE HIM:
Isaiah 55:7 (KJV)Let the wicked forsake his way, and the unrighteous man his thoughts: and let him return unto the Lord, and he will have mercy upon him; and to our God, for he will abundantly pardon.
THE SINNER MUST BELIEVE THAT CHRIST DIED FOR HIM:
Romans 5:6 (KJV) For when we were yet without strength, in due time Christ died for the ungodly.
Romans 5:8 (KJV)But God commendeth his love toward us, in that, while we were yet sinners, Christ died for us.
1 Cor. 15:3-8 (KJV) For I delivered unto you first of all that which I also received, how that Christ died for our sins according to the scriptures; [4] And that he was buried, and that he rose again the third day according to the scriptures: [5] And that he was seen of Cephas, then of the twelve: [6] After that, he was seen of above five hundred brethren at once; of whom the greater part remain unto this present, but some are fallen asleep. [7] After that, he was seen of James; then of all the apostles. [8] And last of all he was seen of me also, as of one born out of due time.
MUST BELIEVE THAT GOD CAN KEEP HIM:
Ephes. 3:20 (KJV) Now unto him that is able to do exceeding abundantly above all that we ask or think, according to the power that worketh in us,
Jude 1:24 (KJV) Now unto him that is able to keep you from falling, and to present you faultless before the presence of his glory with exceeding joy,
PERFECTING THE SAINTS IS A WORK OF GOD:
1 Peter 5:10 (KJV) But the God of all grace, who hath called us unto his eternal glory by Christ Jesus, after that ye have suffered a while, make you perfect, establish, strengthen, settle you.
THE SINNER MUST KNOW THAT ONLY JESUS CAN SAVE THEM:
Acts 4:12 (KJV) Neither is there salvation in any other: for there is none other name under heaven given among men, whereby we must be saved.
THE SINNER MUST MAKE A DECISION TODAY:
Isaiah 1:18 (KJV) Come now, and let us reason together, saith the Lord: though your sins be as scarlet, they shall be as white as snow; though they be red like crimson, they shall be as wool.
2 Cor. 6:2 (KJV) (For he saith, I have heard thee in a time accepted, and in the day of salvation have I succoured thee: behold, now is the accepted time; behold, now is the day of salvation.)
BOW YOUR HEAD AND PRAY THIS PRAYER:
Lord I am a sinner and need your salvation. Forgive all my sins. I accept your son Jesus as my savior today.
We can sing with the song writer" I rise walk in heaven's own light above the world and sin with heart made pure and garments white, and Christ en-throned with in. The cleansing stream I see I see I plunge, and O It cleans-eth me. O praise the Lord, it cleans-eth me, it cleans-eth me yes, cleans-eth me."
DROP ALL PRE-CONCEIVE IDEAS OF CHRISTIANITY:
Drop all preconceived ideas of Christianity because these conflict with the reality of Christianity. The lord will live the life through you day by day. You do not drop things from your life on your own. The spirit of God will walk you out of sins in his own time.
FIRST HUMBLING YOU:
Ephes. 2:8-9 (KJV)For by grace are ye saved through faith; and that not of yourselves: it is the gift of God: [9] Not of works, lest any man should boast.
If you stop sins and get holy before God's timing you will begin to boast how it is your own magnetism got you so far, then you became a source of discouragement to others. Therefore, you are going to stuck upon a sin or two. The sin always getting the better of you. This will push you to always accept God's grace, and to see your own frailness.
1 John 1:8 (KJV) If we say that we have no sin, we deceive ourselves, and the truth is not in us.
TO CONTINUE GROWING IN GOD:
1 Peter 2:2 (KJV) As newborn babes, desire the sincere milk of the word, that ye may grow thereby:
2 Peter 1:5-10 (NKJV) But also for this very reason, giving all diligence, add to your faith virtue, to virtue knowledge, 6 to knowledge self-control, to self-control perseverance, to perseverance godliness, 7 to godliness brotherly kindness, and to brotherly kindness love. 8 For if these things are yours and abound, you will be neither barren nor unfruitful in the knowledge of our Lord Jesus Christ. 9 For he who lacks these things is shortsighted, even to blindness, and has forgotten that he was cleansed from his old sins. 10 Therefore, brethren, be even more diligent to make your call and election sure, for if you do these things you will never stumble.
FINDING OUT YOUR CALLING:
When I was newly save, the believers always, ask me if I know the will of God for my life! I never really know what they were talking about. Every person that was saved had a mission and a gift. However, because you are just a babe in Christ you do not know any of these. As you go on with the lord his will for you will unfolds day bay day. Do not run off and make any big commitment. Your mate has to be tailor made for you by God. You are now a citizen of heaven. Heaven does not rule by democracy. You cannot serve God with democratic mind set.
WHAT YOU MUST DROP OFF:
Hebrews 12:1 (Living Bible) Since we have such a huge crowd of men of faith watching us from the grandstands, let us strip off anything that slows us down or holds us back, and especially those sins that wrap themselves so tightly around our feet and trip us up; and let us run with patience the particular race that God has set before us.
Ephes. 4:31 (Living Bible) Stop being mean, bad-tempered, and angry. Quarreling, harsh words, and dislike of others should have no place in your lives.
Col. 3:8 (Living Bible) but now is the time to cast off and throw away all these rotten garments of anger, hatred, cursing, and dirty language.
GET A GOOD BIBLE, AND FIND A GOOD CHURCH:
One of the best Bibles out there is the New King James Version. Dake's annotated Bible is very good. Next, you need a living bible to make some thing simple.
Hebrews 10:25 (Living Bible) Let us not neglect our church meetings, as some people do, but encourage and warn each other, especially now that the day of his coming back again is drawing near.
PROTECTING YOURSELF FROM BEING SPOILED BY MAN:
Col. 2:8 (KJV)Beware lest any man spoil you through philosophy and vain deceit, after the tradition of men, after the rudiments of the world, and not after Christ.
Hebrews 13:9 (KJV) Be not carried about with divers and strange doctrines. For it is a good thing that the heart be established with grace; not with meats, which have not profited them that have been occupied therein.
Seven Ways that People Can Spoil Christians:
1. Through philosophy (Col. 2:8)
2. Through vain deceit (Col. 2:4,8,18-19)
3. Through human traditions (Col. 2:8)
4. Through human religion and world principles contrary to the gospel (Col. 2:8,14-23; note, §Galatians 4:3)
5. Through circumcision (Col. 2:11-13; Acts 15:1; Romans 4:9-16; Galatians 5:1-11)
6. Through the law of Moses, demanding observance of the laws on meats, drinks, holy days, new moons, feasts, and sabbaths (Col. 2:14-17)
7. Through cults that puff up and imitate the gospel (Col. 2:18-23)
By all these means, unsuspecting souls are being carried off as plunder and booty by false teachers. The founders of false religions and human philosophies which pamper the flesh and give their victims elated feelings of importance make an appeal to them.
Christianity is loaded down with some false concept. Some little believe system, which are spread by false believers. One of such teaching is that you must "Look like Christians" How does Christians look? Genuine Christianity is not an external thing but of the heart and spirit.
Micah 6:8 (KJV)He hath shewed thee, O man, what is good; and what doth the Lord require of thee, but to do justly, and to love mercy, and to walk humbly with thy God?
When cults capture a newly converted Christians, the cult first job on that new believer is to close their mind. Preventing the new believer from reading any material from other churches. So that new believer will never get out of their trap.
YOUR HORMONE DOES NOT STOP WORKING WITH CHRISTIANITY:
Philip. 3:20-21 (KJV)For our conversation is in heaven; from whence also we look for the Saviour, the Lord Jesus Christ: [21] Who shall change our vile body, that it may be fashioned like unto his glorious body, according to the working whereby he is able even to subdue all things unto himself.
Romans 8:23 (KJV) And not only they, but ourselves also, which have the firstfruits of the Spirit, even we ourselves groan within ourselves, waiting for the adoption, to wit, the redemption of our body.
Our bodies were not save at conversion. The work of redemption took place in your spirit man. Our body will be redeemed at the return of our lord. We are still waiting for the redemption of our body.
According to Philip 3:20-21 and Romans 8:23. You are still going to have urges. You have to present your body to the lord as a living sacrifice. Not dead one. Living sacrifice give trouble, you will have trouble keeping that body tied to the altar. However, as you and I grow in the lord what seem impossible will be quite possible.
Come back for update soon.
A window is opened, a bird eye view is given, a voice is heard, a man is enlightened a soul is saved.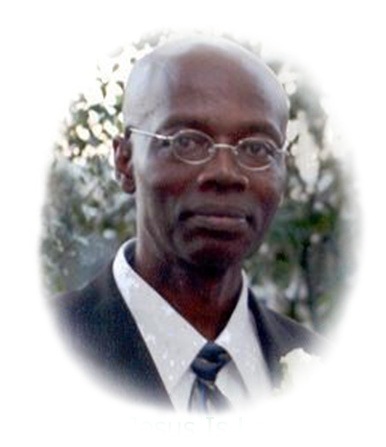 Bearer Of The Mind Sword.