How To Prevent Evil Spirit From Invading Your Body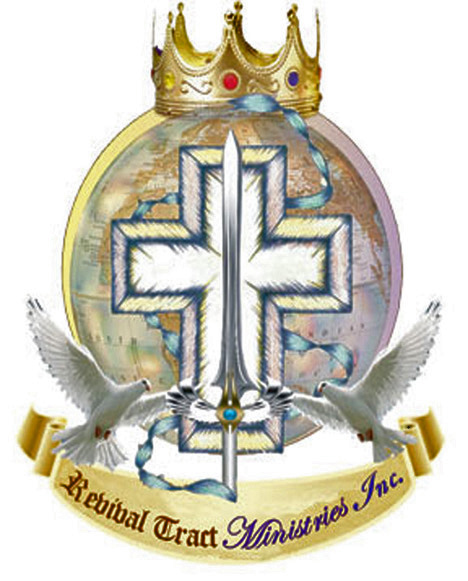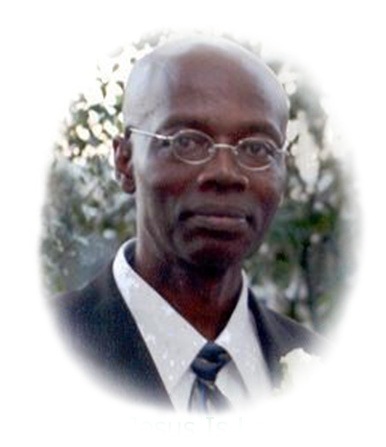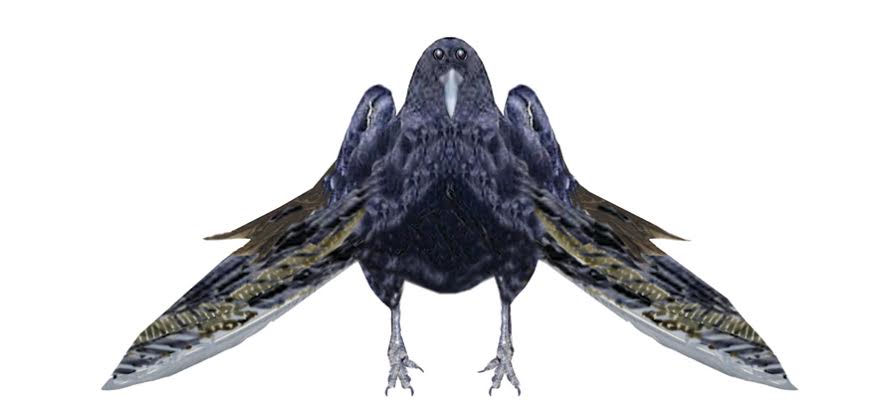 Author Dr. James. A McBean. D.Th., MCC Copyright © 2008 Library of Congress Washington.D.C.20559 Publisher: Revival Tract Ministries Inc The purpose of this article: Speaking to men-unborn! I had been writing for ages, and have no special person in mind!
M any people do not realize that the problem that they are having is sometime not of their own; and they did not actually born like that, and that they can receive deliverance from such ailments. Prostitution, drug addictions, poverty, covetousness, the spirit of spites, bitter-spiritedness, broken marriage, child abuse, chronic depressions, racism and prejudice are all works of demons and demon possessions. Even if the problem is a medical or physical condition, some of the time it was triggered off by demons. Evil spirit has a way to posses certain part of the body is certain organs, and cause it to malfunction. Demons Can take the possessions of the head and cause the person to go insane, or even commit anus crime against humanity. However, thank God there is help for Man.
Ephes. 4:8 (KJV) Therefore he said, when he ascended up on high, he led captivity captive, and gave gifts unto men.
Col. 2:15 (KJV) In addition, having spoiled principalities and powers, he made a show of them openly, triumphing over them in it.
Old Testament saints did not even know about the great demonic host, it is when Christ came on the scene he draws back the curtain and reveal them to humanity.
"22 But many of the broken chords in life, and discords that so vex the soul, are caused by evil spirits of the air those men see not; that lead men on through ignorance to break the laws of nature and of God.
23 .These powers act like demons, and they speak; they rend the man; they drive him to despair. "The Aquarian gospel of Christ. Chapter 23.
Mark 9:17-29 (KJV) And one of the multitude answered and said, Master, I have brought unto thee my son, which hath a dumb spirit; [18] And wheresoever he taketh him, he teareth him: and he foameth, and gnasheth with his teeth, and pineth away: and I spake to thy disciples that they should cast him out; and they could not. [19] He answered him, and saith, O faithless generation, how long shall I be with you? How long shall I suffer you? Bring him unto me. [20] And they brought him unto him: and when he saw him, straightway the spirit tare him; and he fell on the ground, and wallowed foaming. [21] And he asked his father, How long is it ago since this came unto him? And he said, Of a child. [22] And ofttimes it hath cast him into the fire, and into the waters, to destroy him: but if thou canst do any thing, have compassion on us, and help us. [23] Jesus said unto him, If thou canst believe, all things are possible to him that believeth. [24] And straightway the father of the child cried out, and said with tears, Lord, I believe; help thou mine unbelief. [25] When Jesus saw that the people came running together, he rebuked the foul spirit, saying unto him, Thou dumb and deaf spirit, I charge thee, come out of him, and enter no more into him. [26] And the spirit cried, and rent him sore, and came out of him: and he was as one dead; insomuch that many said, He is dead. [27] But Jesus took him by the hand, and lifted him up; and he arose. [28] And when he was come into the house, his disciples asked him privately, Why could not we cast him out? [29] And he said unto them, This kind can come forth by nothing, but by prayer and fasting.
Evil Spirits Came Out Only If The Evil Spirits respect The Exorcist:
Acts 19:13-17 (KJV) Then certain of the vagabond Jews, exorcists, took upon them to call over them, which had evil spirits the name of the Lord Jesus, saying, We adjure you by Jesus whom Paul preacheth. [14] And there were seven sons of one Sceva, a Jew, and chief of the priests, which did so. [15] And the evil spirit answered and said, Jesus I know, and Paul I know; but who are ye? [16] And the man in whom the evil spirit was leaped on them, and overcame them, and prevailed against them, so that they fled out of that house naked and wounded. [17] And this was known to all the Jews and Greeks also dwelling at Ephesus; and fear fell on them all, and the name of the Lord Jesus was magnified.
John 14:12 (KJV) Verily, verily, I say unto you, He that believeth on me, the works that I do shall he do also; and greater works than these shall he do; because I go unto my Father.
Power over demons should not be the source of joy, but sonship evidenced by one's name being written in heaven (Exodus 32:32; Psalm 69:28; Daniel 12:1; Phil. 4:3; Hebrews 12:23; Rev. 3:5; Rev. 13:8; Rev. 17:8; Rev. 20:12; Rev. 21:27; Rev. 22:19). It is a natural tendency for man to glory in the exercise of power whether it is inherent or conferred. All such arises from pride, and it often leads to shipwreck of gifted men. Against such feelings and weakness Christ here solemnly warns.
Luke 10:20 Notwithstanding in this rejoice not, that the spirits are subject unto you; but rather rejoice, because your names are written in heaven.
How To Cast Out Demons:
You have to have background knowledge of them and Covered under the blood of Christ. You will need to have Jesus as your Savior, and are in covenant of salvation with God. Each demon had a sin that they promote, and if you are committing that sin, you will not be able to cast those demons out. They might just remind you of your sins, and laugh at you. You overcame the demons by overcoming the works that they demons promote. That is the reason why only a few people can deliver homosexuals from the spirit of whoredom. Because only a few people overcame the sex sins. You should not ask Jesus to cast out the demons. You command the demons to go in Jesus name. All the power that Jesus got from God, he gave to the church before he was ascended. Jesus work now is to act as an intercessor for us and that is all he is doing now at the right hand of God...
Matthew 28:18-20 (KJV) And Jesus came and spake unto them, saying, All power is given unto me in heaven and in earth. [19] Go ye therefore, and teach all nations, baptizing them in the name of the Father, and of the Son, and of the Holy Ghost: [20] Teaching them to observe all things whatsoever I have commanded you: and, lo, I am with you always, even unto the end of the world. Amen.
Luke 10:19-20 (KJV) Behold, I give unto you power to tread on serpents and scorpions, and over all the power of the enemy: and nothing shall by any means hurt you. [20] Notwithstanding in this rejoice not, that the spirits are subject unto you; but rather rejoice, because your names are written in heaven.
How To Release Yourself From Demons:
When the urges came upon you to kidnap, rape and murder, it is the demons that possess you is coming on, trying to take possession of your mind. You must fight it. By cursing the taught in the name of Jesus. " Saying" Devil I rebuke and curse you in the name of Jesus Christ Of Nazareth, go from me" When the feeling of homosexuality came on you, it is coming from demons, the spirit of whoredom, you must curse and renounce the feeling. Never try to justify it. Do not make any doctrines up to pretty it up, curse it.
Spirit Of Slumber:
Romans 11:8 (KJV) (According as it is written, God hath given them the spirit of slumber, eyes that they should not see, and ears that they should not hear;) unto this day.
Spirit Of Fear:
2 Tim. 1:7 (KJV) For God has not given us the spirit of fear; but of power, and of love, and of a sound mind.
Spirit Of Bondage:
Romans 8:15 (KJV) For ye have not received the spirit of bondage again to fear; but ye have received the Spirit of adoption, whereby we cry, Abba, Father.
Responsible for mind control, hypnotism, slavery, racism, prejudice and power struggle.
Spirit Of Infirmity:
Luke 13:11 (KJV) And, behold, there was a woman which had a spirit of infirmity eighteen years, and was bowed together, and could in no wise lift up herself.
Spirit Of Whoredom:
Hosea 5:4 (KJV) They will not frame their doings to turn unto their God: for the spirit of whoredoms is in the midst of them, and they have not known the Lord.
Unclean Spirit:
Luke 4:33 (KJV) And in the synagogue there was a man, which had a spirit of an unclean devil, and cried out with a loud voice,
Matthew 12:43 (KJV) When the unclean spirit is gone out of a man, he walketh through dry places, seeking rest, and findeth none.
Mark 1:26 (KJV) And when the unclean spirit had torn him, and cried with a loud voice, he came out of him.
Luke 11:24 (KJV) When the unclean spirit is gone out of a man, he walketh through dry places, seeking rest; and finding none, he saith, I will return unto my house whence I came out.
[Infirmities] Feebleness of mind and body, malady, frailty, disease, sickness, weakness. All this Christ bore on the cross, fulfilling Isaiah 53. Not every infirmity is a disease or sickness but all these are infirmities (Luke 5:15; Luke 7:21; Luke 8:2; Luke 13:11- 12; John 5:5). Priests had infirmities (Hebrews 5:2; Hebrews 7:28), but not diseases or Physical imperfections, for they had to be perfect physically (Leviticus 21:17-24). All saints have infirmities or weaknesses of various kinds (Romans 8:26), but not Necessarily sickness and disease (Romans 14:1-2; Romans 15:1). Paul had infirmities or weaknesses in body because of the sufferings of 2 Cor. 11:24-30; 2 Cor. 12:5-10; Galatians 4:13, but there is no indication that he had sicknesses and diseases that Christ died to take from him. His thorn was "a messenger (angel) of Satan" who caused these beatings, stonings, etc. (2 Cor. 12:7). Any weakness in body, soul, spirit, faith, ability, etc. is an infirmity. The same Greek word astheneia is translated weakness (1 Cor. 2:3; 1 Cor. 15:43; 2 Cor. 12:9; 2 Cor. 13:4; Hebrews 11:34) and infirmity (Romans 6:19; Romans 8:26; 2 Cor. 11:30; Hebrews 4:15; Hebrews 5:2; Hebrews 7:28).
d[sicknesses] Used only 4 times and always of physical disease (Deut. 28:59; Deut. 29:22; Matthew 8:17; Mark 3:15). The word "sickness" is used 20 times and "sick" 88 times and not once of spiritual sickness so often referred to by modern teachers. See notes on §Matthew 4:23-24.
Spirit Of Jealousy:
Numbers 5:14 (KJV) And the spirit of jealousy come upon him, and he be jealous of his wife, and she be defiled: or if the spirit of jealousy come upon him, and he be jealous of his wife, and she be not defiled:
The Spirit Of The Lord:
Judges 3:10 (KJV) And the Spirit of the Lord came upon him, and he judged Israel, and went out to war: and the Lord delivered Chushan-rishathaim king of Mesopotamia into his hand; and his hand prevailed against Chushan-rishathaim.
Galatians 5:22 (KJV) But the fruit of the Spirit is love, joy, peace, longsuffering, gentleness, goodness, faith,
Ephes. 5:9 (KJV) (For the fruit of the Spirit is in all goodness and righteousness and truth;)
Daniel 6:3 (KJV) Then this Daniel was preferred above the presidents and princes, because an excellent spirit was in him; and the king thought to set him over the whole realm.
The Spirit Of Man:
Proverbs 18:14 (KJV) The spirit of a man will sustain his infirmity; but a wounded spirit who can bear?
Proverbs 20:27 (KJV) The spirit of man is the candle of the Lord, searching all the inward parts of the belly. Job 33:4 (KJV) The Spirit of God hath made me, and the breath of the Almighty hath given me life.
Job 32:8 (KJV) But there is a spirit in man: and the inspiration of the Almighty giveth them understanding.
James 2:26 (KJV) For as the body without the spirit is dead, so faith without works is dead also.
Proverbs 25:28 (KJV) He that hath no rule over his own spirit is like a city that is broken down, and without walls.
Genesis 45:27 (KJV) And they told him all the words of Joseph, which he had said unto them: and when he saw the wagons which Joseph had sent to carry him, the spirit of Jacob their father revived:
The Spirit Of Beasts:
Eccles. 3:21 (KJV) Who knoweth the spirit of man that goeth upward, and the spirit of the beast that goeth downward to the earth?
Evil Spirits:
Luke 7:21 (KJV) And in that same hour he cured many of their infirmities and plagues, and of evil spirits; and unto many that were blind he gave sight.
Luke 8:2 (KJV) And certain women, which had been healed of evil spirits and infirmities, Mary called Magdalene, out of whom went seven devils,
Spirits Of Lunacy:
Matthew 17:15 (KJV) Lord, have mercy on my son: for he is lunatick, and sore vexed: for ofttimes he falleth into the fire, and oft into the water.
Mark 9:17 a[Master] Greek: didaskalos ), teacher (Luke 9:38). b[dumb spirit] Not only a dumb spirit, but also a lunatic spirit (Matthew 17:15). A clear instance of the reality of demons and the cause of many physical maladies. Ten Acts of the Demon: He Caused 1.A mute condition (Mark 9:17,25) 2.Deafness (Mark 9:25) 3.Foaming at the mouth (Mark 9:18,20) 4.Fits (Mark 9:18,20,26) 5.Gnashing of teeth (Mark 9:18) 6.Pining away, lifelessness, complete exhaustion (Mark 9:18,26) 7.Prostrations (Mark 9:20) 8.Suicidal tendencies (Mark 9:22) 9.Screaming (Mark 9:26) 10.Lunacy or insanity (Matthew 17:15)
Foul Spirits:
Mark 9:25 (KJV) When Jesus saw that the people came running together, he rebuked the foul spirit, saying unto him, Thou dumb and deaf spirit, I charge thee, come out of him, and enter no more into him.
Foul spirits are responsible for two different kinds of works. They can blind the person and dumb the person all at once. The spirit of whoredom and the wicked spirits are responsible for kidnapping, rape and murder.
Special Notes
Every writer have their own style, and ethics, I do not intentionally tries to insults my readers with my style. I pen the way I speaks, this is my style, if my reader find it offensive, I apologizes, and asks my reader to go to plan B.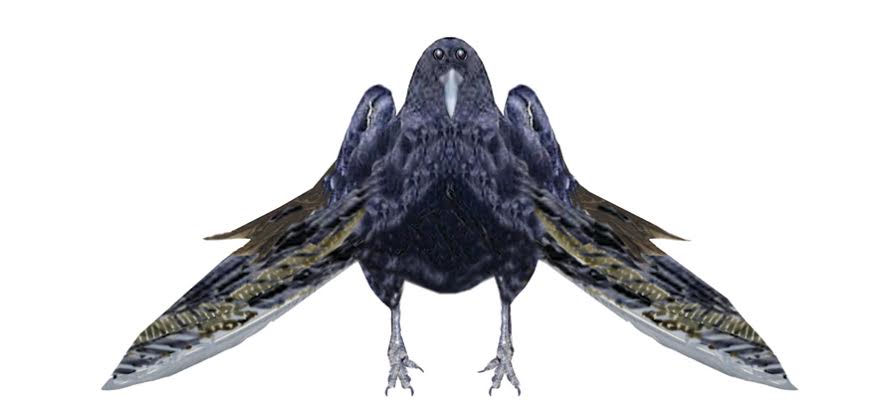 Come To Jesus Today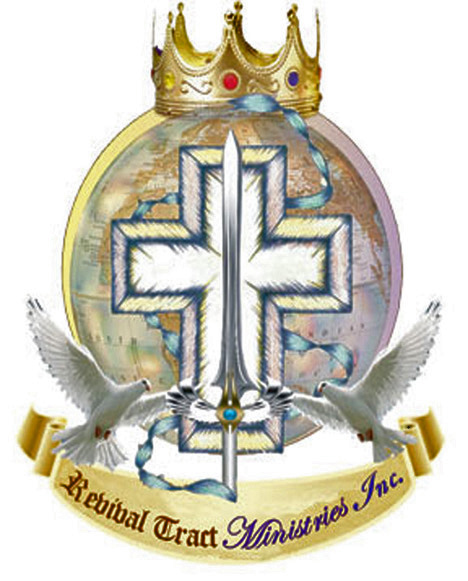 Acts 4:12 (KJV)Neither is there salvation in any other: for there is none other name under heaven given among men, whereby we must be saved.
Romans 5:6 (KJV) For when we were yet without strength, in due time Christ died for the ungodly. Romans 5:7 (KJV) For scarcely for a righteous man will one die: yet peradventure for a good man some would even dare to die. Romans 5:8 (KJV) But God commendeth his love toward us, in that, while we were yet sinners, Christ died for us. Romans 5:9 (KJV) Much more then, being now justified by his blood, we shall be saved from wrath through him. Romans 5:10 (KJV) For if, when we were enemies, we were reconciled to God by the death of his Son, much more, being reconciled, we shall be saved by his life. Romans 5:11 (KJV) And not only so, but we also joy in God through our Lord Jesus Christ, by whom we have now received the atonement.
Matthew 6:33-AV But seek ye first the kingdom of God, and his righteousness; and all these things shall be added unto you.
Isaiah 55:6-AV Seek ye the LORD while he may be found, call ye upon him, while he is near: Isaiah 55:7-AV Let the wicked forsake his way, and the unrighteous man his thoughts: and let him return unto the LORD, and he will have mercy upon him; and to our God, for he will abundantly pardon.
Do you repent of your sins before God and Man, and do you embraces Jesus as your savior? If the answer is yes! By the power invested in me, by the Church, and by the Holy Ghost. I pronounce you forgiven of your sins. Acts 2:21 And it shall come to pass, that whosoever shall call on the name of the Lord shall be saved. Romans 10:13 For whosoever shall call upon the name of the Lord shall be saved.
The Bearer's Of The "Mind Sword."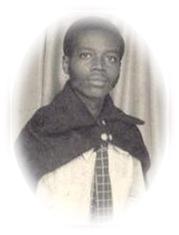 A bird eye view is given, a voice is heard, a man is enlightened, a soul is saved.